Making a Difference for Women Award
Are you a woman who helps women?
Do you use your personal or professional influence to improve the lives of other women or girls? If so, you (or another woman you know) may be a candidate for the Soroptimist International of Calgary's Making a Difference for Women Award.
This program honours women who, through their professional or personal efforts, are making extraordinary differences in the lives of women or girls. Honourees are women who have worked to improve the lives of other women or girls. Their work has had a significant impact, and also inspires and encourages other women.
Women may nominate themselves or another woman they feel is deserving of this honour.
For additional information, please contact madfwnominations@soroptimistcalgary.org.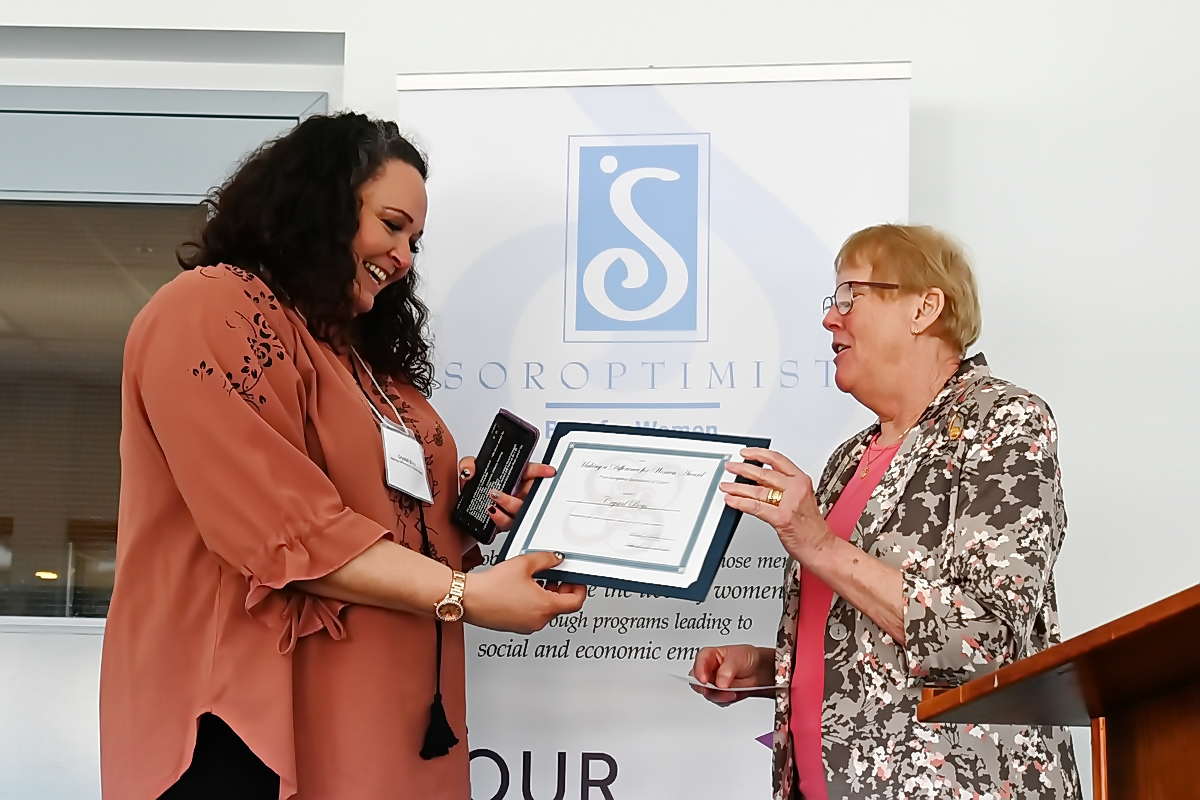 Submit a nomination for the Making a Difference for Women Award
Step 1: Download Making a Difference for Women Nomination Form and save it to your computer.
Step 2: Open the saved file (MakingADifferenceForWomen_OnlineNominationForm-2020.pdf) and complete the nomination form per the instructions
Step 3: Save the file with a new filename (i.e., YourName-MADFWNominationForm-2020.pdf). Open the new file to ensure that the form has been fully completed.
Step 4: Submit your completed Nomination Form by midnight, January 22 to madfwnominations@soroptimistcalgary.org
Donate to Soroptimist International of Calgary
Your donation will help ensure the continuation of Soroptimist International of Calgary support for women and girls in Calgary.